Miller Club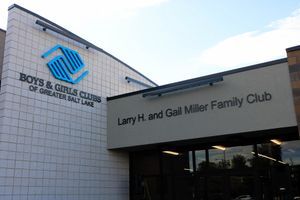 Join the Club!
We are now accepting enrollments. You can schedule a tour by calling (801) 261-6180. 
---
Programs and Pricing
The Miller Boys & Girls Club's child care program is one of the best in Utah. The Club provides safe, affordable, developmentally-appropriate environment child care for youth ages 3 to 7. Our Youth Development Professionals work to enhance the social, emotional, cognitive, and physical development of your child through plan and other hands on learning activities.
Our licensed child care programs run from 6:30 a.m. to 6:30 p.m., Monday through Friday. Morning snack, lunch, afternoon snack and dinner are provided daily during the school year. Breakfast, lunch, and snack are served during the summer. 
School Year Rates:
Pre-K: $110 per week
 
Kindergarten: $90 per week
 
1st Grade: $80 per week
Summer Rates:
Pre-K: $110 per week
 
Kindergarten: $100 per week
 
School Age: $100 per week
Transportation
Transportation is provided to and from all Murray School District elementary schools, as well as James E. Moss, Twin Peaks, AISU, Headstart and Woodstock elementary schools - included in the weekly fee.
---
Do You Have Other Locations?
We also offer child care programs at the Sugar House Boys & Girls Club.
In addition to our licensed child care programs, we also offer high quality after school programs for kids in 1st grade-12th grade at seven other locations in Salt Lake, Tooele, and Carbon counties. See our full list of locations here.
---
For more information about licensed child care at the Miller Boys & Girls Club, contact Joni Record, Child Care Director, at (801) 261-6180 or email jrecord@gslclubs.org