Thank You for Believing in Emily.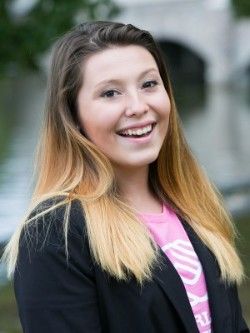 The odds for success have been against Emily since birth. She was born to a teen mother and attended 11 different schools before her junior year of high school. "I came to the Boys & Girls Club," says Emily, "because I had nowhere else to go."
Supporters like you have saved Emily's life. Emily could have easily ended up dropping out of school, falling into a life of alcohol or drugs, or becoming a teenage mother herself. "But I didn't," says Emily, "because of the opportunities given to me by my Club."
Your donations made Emily's dreams come true. In 2015, Emily was named Utah's Youth of the Year, and went on to compete for the national Youth of the Year title in Washington D.C. Along the way, Emily earned $40,000 in scholarships and had the opportunity to share her story with President Barack Obama.
Emily is the first in her family to both graduate from high school and attend college. She is majoring in human services so that she can impact others the way the Club has impacted her.